Nottinghamshire employers receive MOD award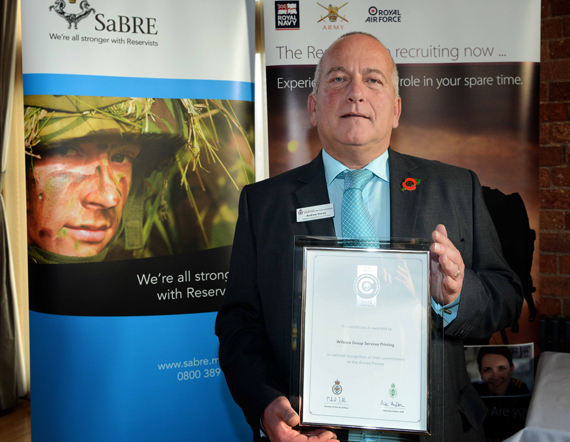 26 Nottinghamshire-based employers from both the public and private sector have been awarded for supporting Defence personnel. 
The businesses from Nottingham, Mansfield, Sutton in Ashfield, Worksop and Newark received a Ministry of Defence Employer Recognition Scheme Silver award for demonstrating their support to Reservist employees.
Certificates were presented by Her Majesty's Lord-Lieutenant for Nottinghamshire, Sir John Peace at The Carriage Hall, Station Road, Plumtree, Nottingham on Thursday 20 November.
Reservists are men and women who give up their free time to train alongside our regular (full-time) military forces and may be called on to serve the country in times of need at home or aboard.

John Wilson, Regional SaBRE (Supporting Britain's Reservists and Employers) Campaign Director for the East Midlands, said: "The presentation event was a great success with many of those in attendance having the opportunity to speak to other Nottinghamshire employers about their experience of employing Reservists.
"The MOD received over 500 nominations for Silver awards across the UK and 85 have been awarded to employers based in the East Midlands."
Andrew Storey, Director at Willsons Group Services Printing, who are based in Newark, attended the event. He said: "Reservists are team players and their analytical skills bring a lot to the work force. We have two Reservists at Willsons Printing who both train at RAF Waddington. We are very honoured to receive the award today and encourage others to support Reservists too."
Julian Brazier TD MP, Minister for Reserves said: "I am delighted with the positive response to the Defence's Employer Recognition Scheme, launched by the Prime Minister in July this year. Over 360 employers have already been recognised with the Silver Award via this scheme. We look forward to recognising many more employers in future."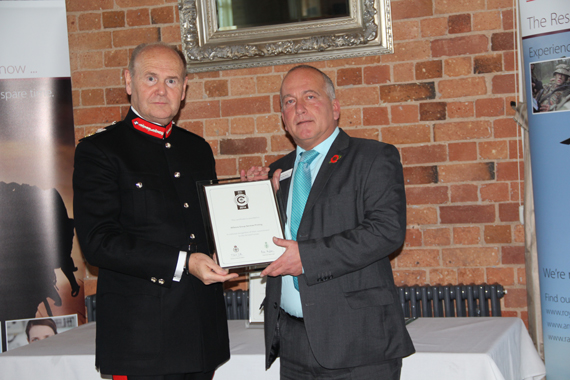 Welcome to our Willsons News Feeds!
Welcome to our Group's News feeds. Feel free to browse through our posts. If anything catches your eye in Urban Juice's or Pyramid Press's posts (shown directly below), just click the link and you will be taken to their dedicated sites. If you have any comments on any of our posts please email these to us and we will be glad to add them in.